Skip Navigation
Website Accessibility
November/December 2022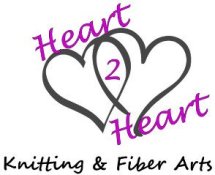 Here is the next newsletter, a bit early so we could share some upcoming end of November events that are happening as well as December events!



We wanted to drop in and wish everyone a very
Happy Thanksgiving.
Whether you are traveling to be with family/friends, or you are staying home for a quiet day, Cindy, Mary & I send you all the warmest wishes for your Thanskgiving Celebrations.
We are thankful for each of you, and appreciate your support of our small business.

---

Saturday, November 26th.
In store and online!
Small business Saturday is the start to a very fun & busy
time of the year.
Shopping small can benefit so many people and we
appreciate all of your support.

Stop in, do some shopping, and win a door prize!!
All you have to do is shop!

Your receipt is your ticket to winning.
Three

winners will be drawn for the day.
Win anything from kits, notions, to yarn and books!

Winners will be announced Sunday, November 27th
You do not need to be present to win.

The shop will open at 9 AM on Saturday, November 26th.
---
Need a 123 Drop-Ship order from Berroco?
Heart2Heart will cover your cost of shipping if you place an order on
Small Business Saturday.

Also, all books and magazines will be 15% off,
both in our online store and in the shop.
Bring with you a non perishable food items, baby items, shampoos/soaps for Fishline & recieve
an additional 5% off at checkout.
---
Sock Tube Class
How to make Socks from a Cranked Tube
December 10th & 17th, 2022
10:30 AM-12:00 PM
This will be a 2 part class.
Intermediate/Advanced
Must have knowledge of knitting socks
Class is limited to 4 persons
Cost: $75.00
In this class you will learn how to split a sock tube
and turn it into 2 pairs of socks!

Requirement before class:
Pick out a sock tube from the shop
or purchase sock yarn to be cranked into a tube no later than Dec. 4th.
We will be cranking tubes the week before class.
---
Congratulations to our Love Note KAL Winners:
Tina Bean
Annie Smaus
Tina Barba
We had so much fun with this pattern.
Our next KAL will be in January 2023.
The KAL's are open to anyone who wishes to join in!
Watch your January 2023 Newsletter for more information.
---
Holiday Hours
November 23th: 10 AM - 3 PM (closing early)
November 24th (Thanksgiving): Closed
November 25th: Closed
Saturday, November 26th: 9 AM

( One hour early for
Small Business Saturday)
December Holiday Hours:
December 22 - December 25th: Closed
Monday December 26th: Closed as normal
December 27th: 11 AM - 7 PM (Open knit/crochet is on)
December 28th - 30th: 10 AM - 5:30 PM
December 31st: 10 AM - 2 PM (closing early)
January 1st & 2nd-Closed

Heart2Heart will reopen on January 3rd with normal shop hours.
---

There is still time to get in on the fun!


This December, unleash whimsy and playfulness. I've crafted an experience full of gnomes, surprises, and fun! That's right, it's a holiday mystery gnome knitalong! Come celebrate Longest Gnight with the gnomes
You'll get an email every day from December 1st through 24th. On some of those days you'll open it up to find a clue – a small bit of knitting instructions for the next step in the gnome. The other days will bring charming stories, special treats, and a recipe or two for traditional gnomish delights. After the 24th a few more surprises will come your way but all the gnome knitting clues will be done.
A gnome named Gnova has just moved to the Grimblewoods and is worried about making friends while young Gnewt is taking over the handmade gift exchange this year. What can possibly go wrong?


How do I take part?
Purchase the Gnome-Made Gifts pattern on Ravelry at https://ravel.me/gnome-made-gifts
Purchase your kit in the shop or at https://www.heart2heartknittingfiberarts.com/shop/c/p/Gnome-Knit-a-Long-2022-x66301784.htm

Gather your supplies: (Colour choice help is in the PreKAL PDF you can download once you've purchased the pattern.)

That's it. You're ready for December 1!
Key Dates
Dec 1-24: daily updates (all gnome-knitting clues released by Dec 24)
Dec 24: entry form (for Instagram entries) and finished gnome thread (for Ravelry entries) open
Dec 25-31: more updates sent, dates are a surprise
Jan 4: last day to enter for a grand prize
Jan 6: prizes announced, clues integrated into a single pattern


---

Heart2Heart Knitting & Fiber Arts
19735 10th Ave. NE S102
Poulsbo, WA 98370
www.heart2heartknittingfiberarts.com



You're receiving this email as the result of opting in to our mailing list in the shop or through the form on our website. We never sell or share customers' information.