Skip Navigation
Website Accessibility
October 2023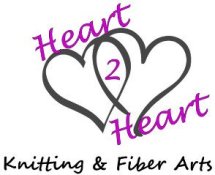 October is here!
Time to get out the cozy sweaters and hats. The weather is changing. This last summer was a whirlwind! My family and I were able to do more travel this last summer, and oh what fun we had.
Now, we pivot and start thinking about what is next on the needles and hooks. What is your next project? Not sure? Well, keep reading. We have new yarns in the shop and more coming in. You might find something that peaks your interest!

---

---
National Park Hat Kits
Hat Kits are continuing to be made each week! We have a bunch in stock. Each kit has enough yarn to make the entire hat, plus a "faux" leather tag with the park name is inlcuded in the kit.
Each kit is only $24.95

These are just a few of the ones we currently have in stock. There are many more to choose from and many more coming! Every Tuesday the shop will put out a new hat kit.
Check the website or come on in to see what is on the shelf!
---

Keep Kitsap Warm is Back October 1st
The idea beind Keep Kitsap Warm is to craft cold weather wear to be donated to Fishline & Coffee Oasis, all while keeping the
donations local to Kitsap County.


This idea was born about 3 years ago, when a large snow storm hit and we sat thinking about those who didn't have hats, gloves, mittens and other cold weather wear.




The fun kicker is that we supply the yarn, you create the item. The items can be hats, shawls, ponchos, cowls, mittens...whatever you choose to make. You can knit, crochet, weave, loom or whatever you choose to do.
Both adult and children sizes are needed, men and women, boys and girls.
This program runs
October 1st through the end of March each year.
Last year, Heart2Heart gave over 1800 hand knit & crochet items to our community.
---

Pre-orders are now being taken for the
Christmas 2023 Stitch Marker Advent Calendar!
Supplies will be limited so get your order in soon.
Deadline will be October 31st!
Shipping will be first week of Novmeber to be recieved by December.
What do you get? I am glad you asked...
You are able to choose from a knitters calendar or crocheters calendar!
In the knit calendar you will recieve 19 beautiful handmade stitch markers and 6 progress keepers along with other fun goodies.
In the crochet calendar, you will receive 25 beautiful handmade stitch markers made with lobster clasps along with other fun goodies.
Open one each day of December, ending on Christmas Day!
These Advent Calendars make great gifts for knitters and crocheters.
Each calendar is only $69.95 each
Get yours today!
https://www.heart2heartknittingfiberarts.com/shop/c/p/2023-Stitch-Marker-Advent-Calendar-Pre-Order-x73788004.htm
---

Big Merino Wool by Juniper Moon Farms
100% Merino Super Bulky Wool
Poema Alpaca by Laines du Nord
Poema Alpaca is a bulky weight yarn that combines the luxurious softness of alpaca fibers with the added strength of wool and nylon. This yarn is made up of 75% alpaca, 15% wool, and 10% nylon.

Paint Gradient Sock by Laines du Nord
75% mulesing free wool, 25% nylon, 458 Yds.
Woolstok North by Blue Sky
A single-ply, super bulky weight yarn made from 100% Fine Highland Wool. Squishy, sturdy, and wooly, these 150g hanks are perfect for quick-to-knit projects.
Moonshine Bulky Solid & Dappled by Juniper Moon Farms
60% Wool, 30% Baby Alpaca, 10% Silk
Rikka by Noro Yarns
57% wool, 22% alpaca, 21% silk; 350 yds.

Poulsbo Wrap Kit by Blue Sky Fibers
Laine Issue 18 & Pom Pom Issue 46
Noro Magazine Issue 23
West Yorkshire Spinners
2023 Christmas Blanket Kit
Holidays are a time to relax at home in a cozy atmosphere. Add a festive touch to your home with this gorgeous knit blanket. The Woodside Fair Isle Festive Blanket by Jenny Watson is a special heirloom piece knit in West Yorkshire Spinners The Croft Aran weight yarn.
Blanket kit has a limted supply quantity
---
2023 Norman Rockwell Advent Calendar
Pre-Order Now!
https://www.heart2heartknittingfiberarts.com/shop/Christmas-Advent-CalendarPre-Order.htm
What comes in the Calendar:

24 mini skeins (20g/ approx. 80 yards each), individually wrapped in numbered boxes, PLUS one (100g/) full skein of the same base.
Your choice of fingering or dk weight.
This collection will include a mix of semisolid and variegated colorways inspired by the Norman Rockwell Christmas.
Extra goodies will also be included
as surprise bonus gifts!
All yarn is hand dyed.
Calendars will ship in the second week of November to be recieved in time for
December 1st.
$195.00 plus tax & shipping
Option for local pick up
Limited number of advents will be available.
Get yours before they are gone!
All orders must be in no later than October 15th.
(All the yarns included in this advent calendar are inspired by Norman Rockwell's Christmas + scenes)
---
Trilogy Yarns will be in the house October 20-22, 2023.
Nancy always has something new to bring. Come and see what she has this month!
---
Yarn Club Subscriptions
There are three clubs to choose from, or choose ALL three!
https://www.heart2heartknittingfiberarts.com/shop/Clubs.htm
Bridgerton Sock Club, Princess Bride Sock Club, or Tour the World Yarn Club
Tour the World Yarn Club
Sign up for Heart2Hearts Tour the World Yarn Club. Visit the most beautiful sites in the world all through exclusive colorways in dk or fingering weight yarns.
Each month these colors seem to get more vibrant!
Sign up today! It is an automatic renewal, with the option to cancel at anytime.
Tour the World Yarn Club for October is Barcelona, Spain.
---

Spend a few hours with other crafters and work on your knit, crochet, or needle craft projects. Please bring your own supplies and projects with you. Pleasant company is provided to share ideas and inspiration!
Tuesday's 4-7 pm
Thursday's 11 am - 1 pm
Please note: No formal instruction is provided
---
Next time your in the shop, check out the Clearance Section
There is always something new and fun!!
Heart2Heart Knitting & Fiber Arts
19735 10th Ave. NE S102
Poulsbo, WA 98370
www.heart2heartknittingfiberarts.com
You're receiving this email as the result of opting in to our mailing list in the shop or through the form on our website. We never sell or share customers' information.