Skip Navigation
Website Accessibility
November 2023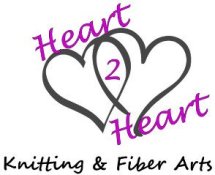 Hello! Can you believe it is November in two days? Christmas is only 56 days away! I know, you didn't want to hear that...but I had to say it! It keeps me in check with all the stuff we have planned!
Let me start by saying a big THANK YOU to Cindy and Mary for keeping the shop open. As many of you may have heard, known, or seen...I have been out of the shop for the past 6 weeks. I needed some much need rest and healing time due to some medical issues. All is good and going the right way. I should be back in the shop on November 7th.
Cindy and Mary have been extraordinary in keeping the shop going. They have brought in new yarns, moved some things around, made new kits, added things to the clearance, (don't forget to check that out!), and made some beautiful changes. If you haven't been in to see, you will need to stop by soon.
My apologies for getting this newsletter out so late. Life is happening around our home and there are many moving parts, not to mention kids being in many different places!
Moving forward, my plan is to start a bi-monthly newsletter, to keep you in the loop. As fall/winter rolls in, there is a lot going on at Heart2Heart!
So, on that note, I will let you keep scrolling down to see what is going on now!
Many thanks for your love, kindness, prayers, and blessings.
Lisa, Cindy & Mary


---
Reminder-New Hours
LEARN TO KNIT COLORWORK
November 18th 11 AM - 1 PM
This class is to learn how to manage two colors while making a hat. This is not a "how to knit" class, but a how to do colorwork class. You will need to know how to knit & purl.
Ready to take the plunge into colorwork? Maybe you are looking to improve your colorwork skills? Perhaps you are doing colorwork one handed and would like to learn where you do not have to drop the yarn when changing colors. Mary is here to help you learn the two handed technique and charts on a small project in one session. This hat is a great project to learn working with two hands and tension.

Skill Level: Adventurous Beginner-Intermediate, must be very comfortable with casting on, knitting, and purling.
Location: Heart2Heart Knitting Nook
Instructor: Mary G.
Supplies Needed:
Please come to class with ribbing completed. You do not need to switch to larger needles prior to class.
Students are given a 10% discount for supplies needed for class and any purchases at the shop during class days, excludes sale items, classes and events.
*Please register early. Student Cancellations may be made up to 48 hours before the first class is held. No refunds for cancellations will be made within 48 hours of class.*
Click below to sign up:
---
NEW in the SHOP
WYS Woodside Fair Isle Festive Blanket Kit
This beautiful & unique yarn is spun with 100% Shetland Island wool. Located about 100 miles off the northeastern coast of Scotland, the Shetland Islands are renowned for their sheep that produce soft, yet strong, durable wool. The yarn knits into pieces that are both warm & durable.
The Woodside blanket features a ribbed border that then transitions to bands of stranded colorwork motifs that include evergreens, snowflakes & other festive patterns. The blanket has a feeling of nostalgia, yet has a modern, updated look. Woodside is also a thoughtful & loving family gift.
The kit includes 15 skeins of WYS The Croft Aran (6 x Stanydale, 4 x Reawick, 5 x Sullom) & a printed Woodside Fair Isle Festive Blanket pattern by Jenny Watson.
West Yorkshire Spinners Bird Collection & Holiday Sock Yarns are now in the shop.
Bird Collection Yarns
All the Holiday colors are in stock. Gingerbread, Nutcracker, Candy Cane, Vintage Tinsel, Holly Berry, & Starry Night.
These both are a 4-ply sock yarns.
---
Young and Trendy by Laines du Nord
Who doesn't love a big, bulky yarn? They make for quick & fun projects.
The uniqueness of this 100% mulesing free wool yarn lies in its vibrant colours. An implicit invitation to step out of your comfort zone and embrace the good humour typical of today's multi-coloured garments, rich in style, energy and positivity. The soft texture and intermediate thickness of the pile make the yarn easy to knit with big needles. Ideal for making oversize jumpers, hats, scarves, bags, waistcoats and blankets.
Malvinas by Noro
Malvinas is a pure blend of 100% merino wool from La Islas Malvinas in the Falkland Islands off the coast of Argentina. Workhorse yarn with special emphasis on colorwork projects, (slip stitch mosaic, fair isle, striping) due to vibrant semi-solid colors designed to be the same gauge as other popular worsted weight Noro yarns such as Kureyon, Ito, Viola, & Silk Garden. Many of the colors were selected from popular Noro multi-colors so that they will coordinate perfectly! Combine your favorite color of one of these popular yarns with Malvinas, to make very interesting pieces — the possibilities are literally endless!
Aran Weight/100% Wool
These are just a few of the new yarns in the shop!
We also received a large restock of Emma's Yarn in Super Silky, DK, and Sock Weight and lots and lots of Emma's minis. Minis are so great for so "mini" reasons....contrast color for socks, stripes in garments, colorwork....the list is endless.
Juniper Moon Moonshine has a new BULKY yarn and we have all the colors! Who doesn't love a good bulky yarn!
Croft, from West Yorkshire Spinners is also in! This is an aran weight yarn that is so fun to work with. We made a sample hat you can check out on the wall near the yarn.
Rowan Felted Tweed has been restocked. We have an abundace for your every need.
Stop in and ask to see what is new! There is so much more.
---
Fun Gifts for Stocking Stuffers!
One thing we do have this year is a lot more stocking stuffers for your fiber friends!
Let's highlight a few:
Matchbook Cross Stitch
(lots of different desings)
Cable Fob Key Chain
Cable Fob Key Chain
Wooly Felt Buddy in a Box
(lots of different desings)
So many more items in the shop to choose from!
---
2023 Christmas Yarn Advent
inspired by Norman Rockwell.
Get yours before they are gone! Choice of fingering or dk weight!
To go with it, you can also order the 2023 Stitch Marker Advent.
Click here to get yours by December 1!
---
---
Spend a few hours with other crafters and work on your knit, crochet, or needle craft projects. Please bring your own supplies and projects with you. Pleasant company is provided to share ideas and inspiration!
Tuesday's 4-6 pm
Thursday's 11 am - 1 pm
Please note: No formal instruction is provided
---
Heart2Heart Knitting & Fiber Arts
19735 10th Ave. NE S102
Poulsbo, WA 98370
Phone: (360) 930-8578
email: heart2heartknitting@gmail.com

www.heart2heartknittingfiberarts.com



You're receiving this email as the result of opting in to our mailing list in the shop or through the form on our website. We never sell or share customers' information.